Accounting systems checklist
The Accounting software experts of Select have developed an interactive comparison tool based on the most important criteria for accounting software selection. This online checklist list is available in the information pack. Below you see a preview of the criteria used to compare UK vendors.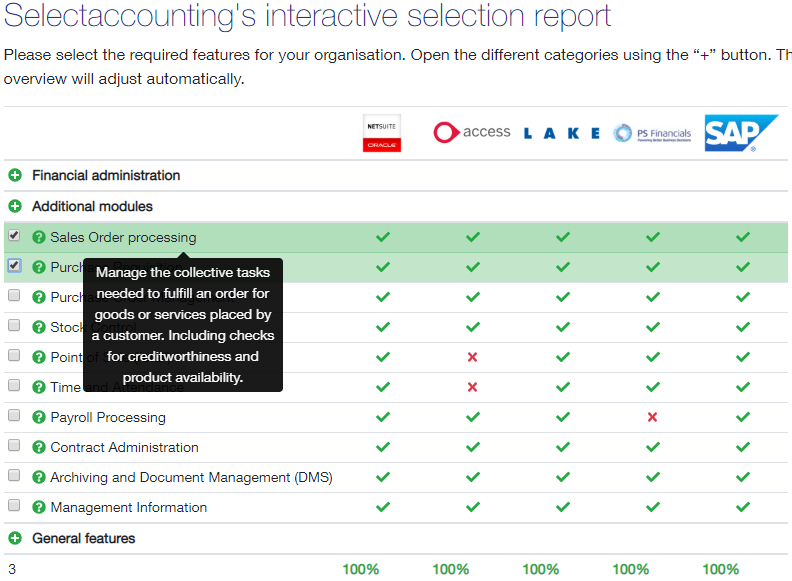 Request your information pack now and use this smart questionnaire.